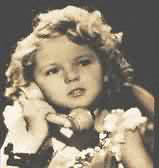 Youngest millionairess

Who: N/A
When: 1938
Where: United States
What: 10 Years


The youngest millionairess was Shirley Temple (b. USA, April 23, 1928), now Mrs. Charles Black, who accumulated wealth exceeding US$1 million (equivalent to $8,932,472) before she was 10.


Born April 23, 1928, in Santa Monica, California, USA, Shirley Temple began her movie career in What's To Do? (1932). In 1935, she held the top spot at the box office the youngest person ever to do so where she stayed until 1938, the year she became the youngest millionairess. By the age of 12 she had starred in more than 40 movies. Married at the age of 17 to John Agar (who became a movie actor in 1948), they divorced in 1950, the same year she married her current husband, businessman Charles Black. Choosing a career in politics, she became a delegate to the United Nations in 1969, before being named US Ambassador to Ghana in 1974, then to Czechoslovakia in 1989.
Largest church

Who: Basilica of Our Lady of Peace
When: 1989
Where: Yamoussoukro, Ivory Coast
What: 323,000 ft ²


The largest church in the world is the Basilica of Our Lady of Peace (Notre Dame de la Paix) in Yamoussoukro, Côte d Ivoire (Ivory Coast). It has an area of 30,000 sq. m. (322,917 sq. ft.) and is 158 m. (518 ft.) high


The idea to build the Basilica of Our Lady of Peace in Yamoussoukro, the legal and administrative capital of the Côte dIvoire (Ivory Coast), was strange considering the small Catholic community and the countrys foreign debt. President Felix Houphouët-Boigny saw it as a gift to the people, although very few of the population have ever visited the 7,000-seater church, and there is much suspicion about where the money came from to finance the project. It was completed in 1989 and dedicated in 1990 by Pope John Paul II. Visually, the basilica is almost a replica of St. Peters cathedral in Rome.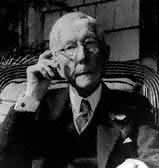 Richest person ever

The wealth of John D. Rockefeller (USA) was estimated at $900 million in 1913, equivalent to $189.6 billion today. Having made his fortune in oil, Rockefeller retired in 1897. By 1922 he had given away $1 billion to charity and to his family.


John Davison Rockefeller (July 8, 1839 - May 23, 1937) remains the richest person the world has ever seen. As head of the Standard Oil Company, which grew to dominate the American oil industry, he amassed a huge amount of wealth, before going on to become one of the first major philanthropists in the US. He established several important foundations and donated a total of $540 million to charitable purposes. Rockefeller went into the commission business in 1859, with $1,000 he had saved and another $1,000 borrowed from his father. In 1863, he entered the oil refinery business, along with partners. In 1865 Rockefeller bought his partners out for $72,500, and in 1870 he founded The Standard Oil Company. Rockefellers fortunes were increasing with the expansion of the oil industry, stimulated by the need for kerosene for lighting. It is estimated that Standard Oil owned three-fourths of the petroleum business in the US in the 1890s. He was president of Standard Oil until 1911, but retired from active leadership of the company in 1896. At the age of 57, Rockefeller started to focus on philanthropy and he established several important institutions, including the Rockefeller Institute for Medical Research (now The Rockefeller University) in 1901, the General Education Board in 1902, and in 1913, The Rockefeller Foundation, to "promote the well-being of mankind throughout the world".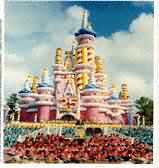 Largest amusement resort

Disney World, located 32 km. (20 miles) southwest of Orlando, Florida, USA, covers an area of 12,140 ha (30,000 acres), It was opened on Oct 1, 1971, and cost an estimated $400 million to develop.


One lesson Walt Disney took from building Disneyland in 1955 is that next time hed buy a lot more property. With Disneyland he only bought enough land to build the park on, and gradually hotels and housing developments encroached upon its boundaries, spoiling the fantasy illusion. Once he settled on Central Florida for his new theme park, Disney used intermediaries to purchase 12,140 ha. (29,998 acres) of land twice the size of Manhattan Island or equivalent to San Francisco. Of that, 3,358 ha. (8,300 acres) has been left as undeveloped wilderness. Construction began in April 1969, and the first section of park opened on October 1, 1971. Walt Disney World is the largest employer in central Florida, with 50,000 cast members. Kodak estimates 4% of all amateur photographs taken in the United States are taken at Walt Disney World or Disneyland.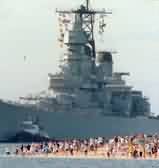 Largest ever twin battleships

Who: Yamato
When: 1941
Where: Japan
What: 863 ft


The Japanese battleships Yamato and Musashi had an overall length of 263 m. (863 ft.), a beam of 38.7 m. (127 ft.), a full load displacement of 71,111 tonnes (69,988 tons) and a full load draught of 10.8 m. (35 ft. 5 in.).


The Yamato and Musashi were the Imperial Japanese Navys super battleships, designed to defeat all other battleships. Each was armed with nine 22.8-m.(75-ft.)long guns, which weighed 164.6 tonnes (162 tons) and fired 1,450-kg. (3,200-lb.) projectiles. Their construction was shrouded in secrecy - The Yamato was built in Kure and the Musashi in Nagasaki. A special transport ship had to be built in order to carry the gun turrets, and dock capacities had to be expanded, with the slipway and dock kept hidden behind a rope curtain. Nonetheless, because Japan lacked air power, a combination of enemy torpedo strikes and air attacks sank both super power battleships during World War II.


Enter subhead content here